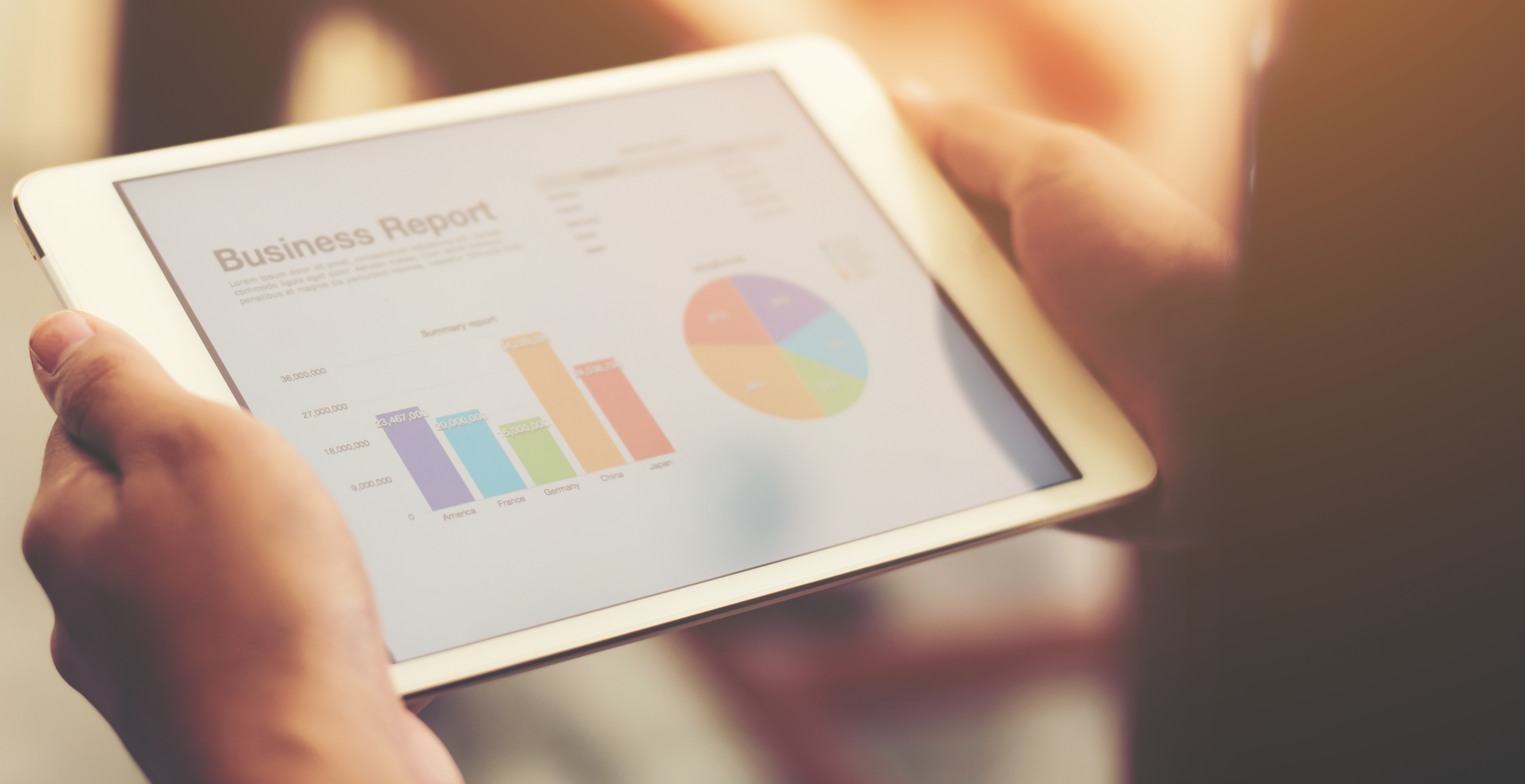 Search Engine Optimization (SEO)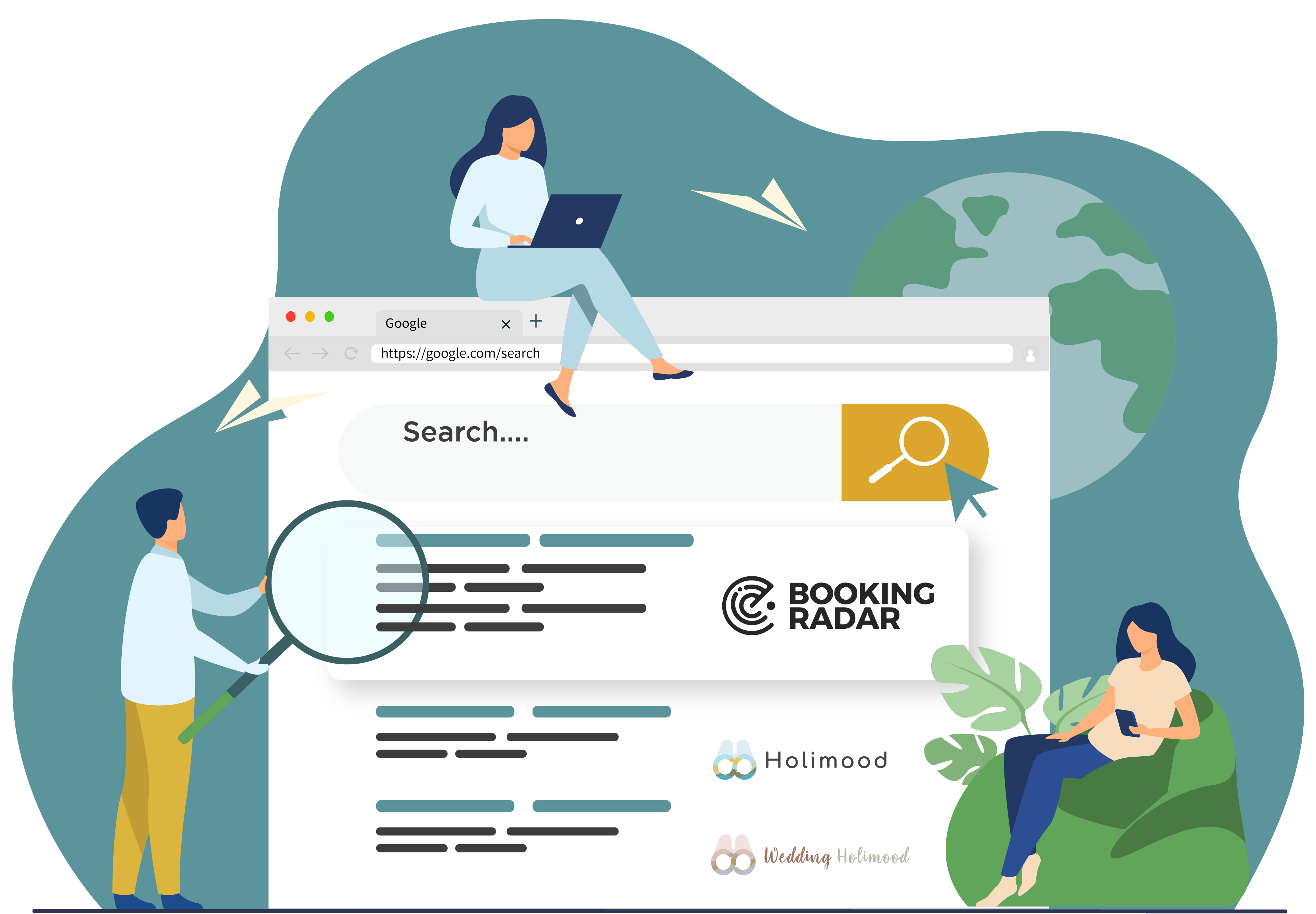 What is Search Engine Optimization(SEO)?
SEO is short for Search Engine Optimization, which can bring free traffic and customers to websites. Google data means that the click through rate of the first page of the search results is more than 80%, which means that we can get a lot of exposure and traffic. Therefore, strengthening SEO optimization will be a very important element. Besides helping us improve the visibility of the web page, it also means that we have more opportunities to convert into reservations and performance.
In fact, SEO mainly uses some common search keywords to build copywriting to help Google understand your web content faster and easier, thus grading your web page. The original SEO setting is to learn complex HTML code to be compiled in the background, Booking-Radar has its own search engine optimization function, you can add keyword copywriting in the "search engine optimization bar" at the bottom of the service page to create a service product + SEO one-stop, helping you to complete the search ranking optimization setting more quickly and easily. In addition, daily updating and uploading product information is also one of the important elements to improve the score of the web page.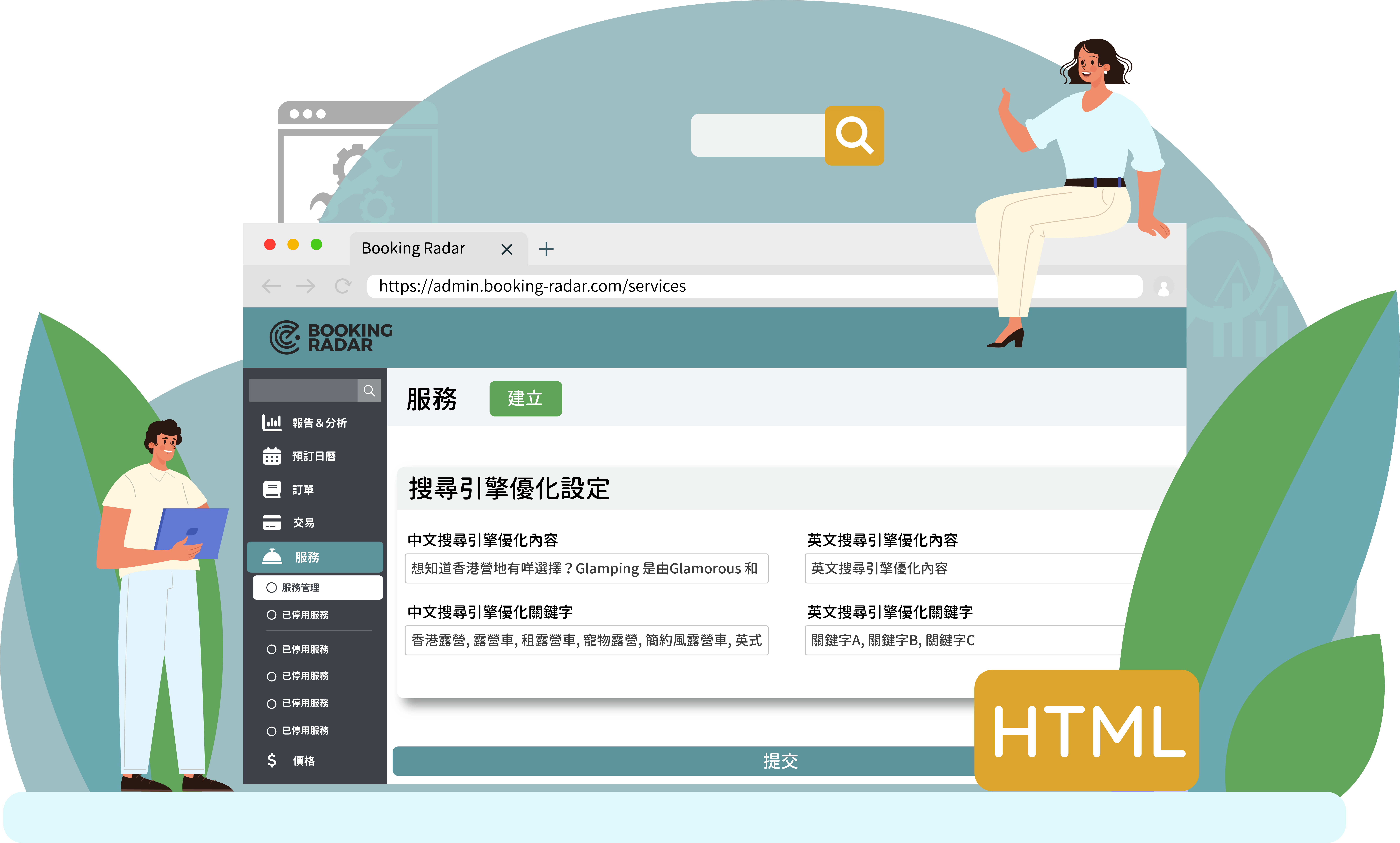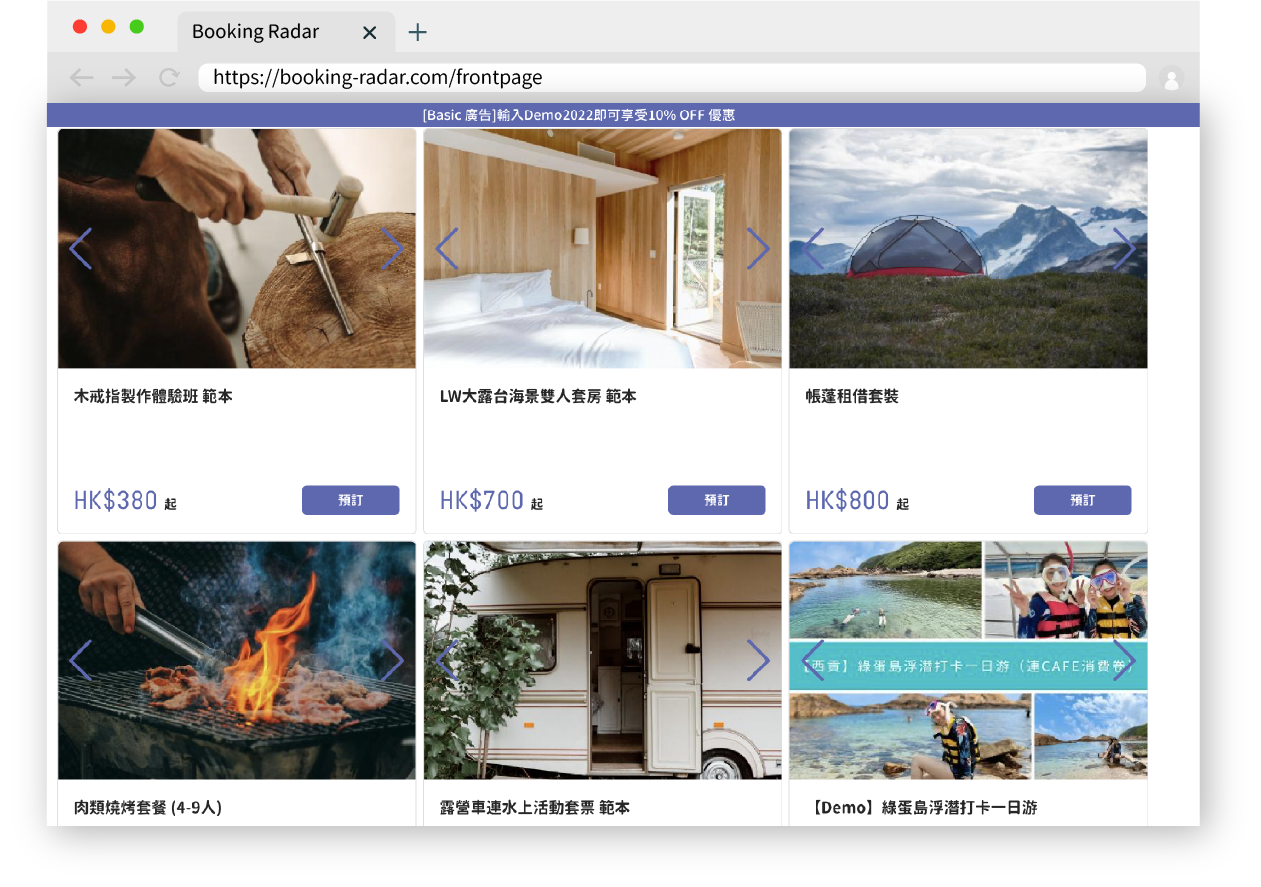 Booking Radar adopts website layout that is beneficial to SEO, and the preset service products and categories are titled H1 Meta Title, which makes it easier for you to fit into SEO format and improve your website ranking.